LUMOZ
Research
Engineering
3D
WebGL
Augmented reality
Iot
We started this project as a final year research project of our university . LUMOZ is a tool which combines Augmented reality and 3D technology in a live streaming environment. Any media person such as social media influencers, teachers ( online knowledge sharers ), online event planners, News presenters and mobile journalists can use this tool in their daily live productions.
We saw for the past few years with lockdown situation of the world due to Covid 19, many young generation tend to do social media as income revenue. People started live streaming and making videos on daily basis. We wanted to focus on this area and bring out a tool which help young media entrepreneur to advance their creativity and bring out new contents into the society.
Lumoz allows users to use AR technology to integrate and interact with 3D models in live broadcasts. We have created a web application for this purpose and made it easy for any user to use at any time. Users can simply provide their camera feeds as inputs and use the built-in 3D model library we've created to add a model of their choice to their video . also the user can import customized 3D models according to their needs as well.
We've also made it easy to use hand gestures to interact with the 3D model during broadcasts and developed an iot device / Mobile app (Lumoz Remote) that can be connected to the camera to synchronize camera movements with our application.
Architecture of LUMOZ
Technologies we used
Lumoz is built entirely with javascript, we used webgl to manage 3D objects and animations. socket connections were used for real-time data synchronization between our main application and the iot device / app . we used react to build our frontEnd Web application and ffmpeg was used for video encoding and streaming
How our Platform Looks like
The development Team Behind LUMOZ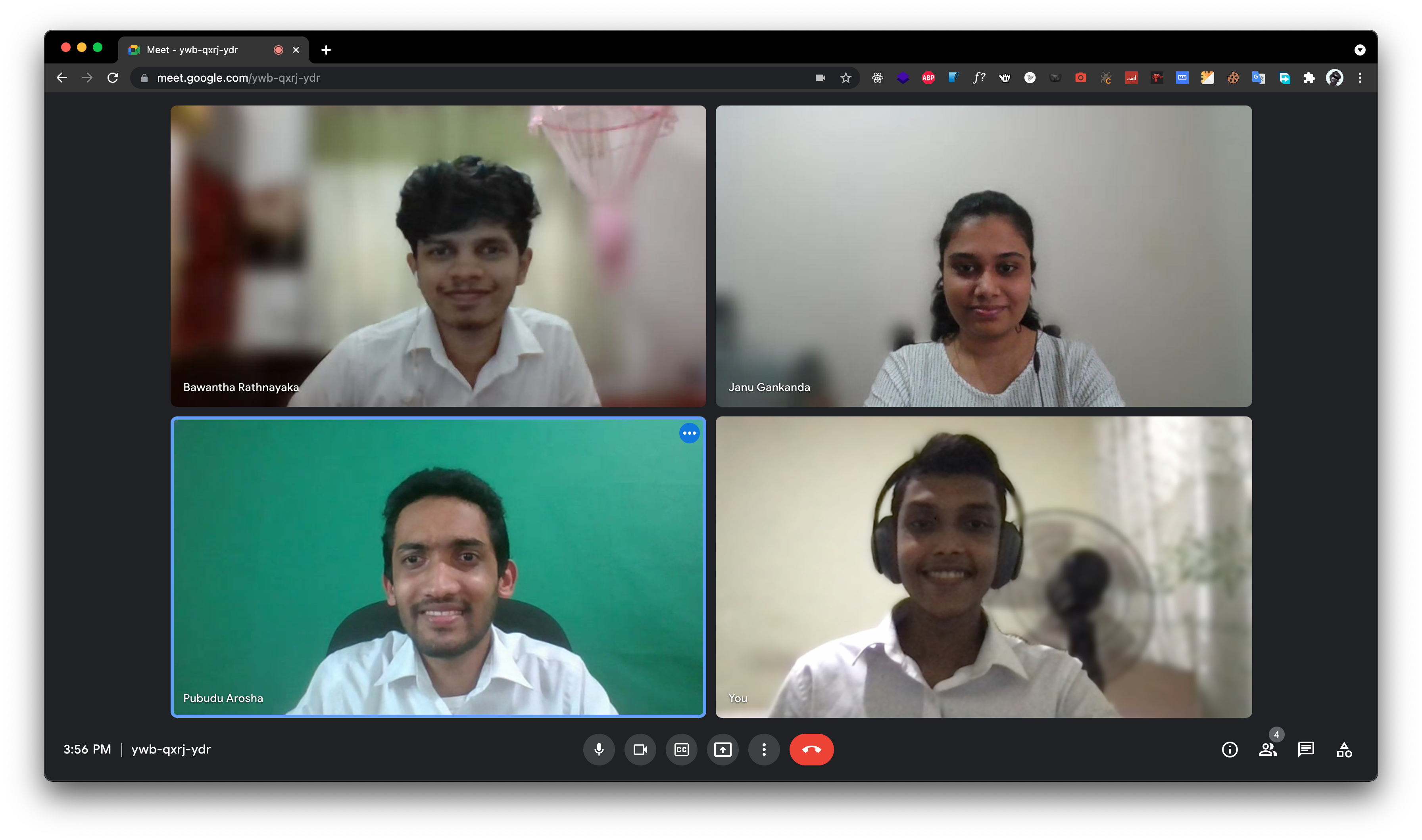 I am very thankful to my team for their hard work.


Our Achievements
We won the Merit Award for Tertiary Student Projects (Business) at National ICT Awards - NBQSA Sri Lanka and the Best Track Research paper Award at ICAC (International Conference on Advancements in Computing).
Enjoy the LUMOZ video presentation